Our design management, manufacture and installation expertise can now be seen at the flagship Stone World showroom in Wembley.
Soundcraft's project with Vascroft Contractors Ltd, to create the highly-glazed façade for Stone World's prestigious London building, has incorporated thermally-efficient aluminium Curtain Walling, Windows and SPW501 Doors.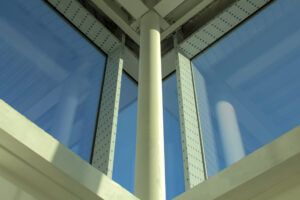 Quantity Surveyor for Vascroft, Hitesh Patel, commented on the completion: "Soundcraft worked efficiently and cost concisely to develop, design and engineer a curtain walling which required key precision, due to a large feature for the design intent and client requirements." Concluding on the successful project, he stated: "Technical design produced by Soundcraft allowed the distinct transition of stone to glazing."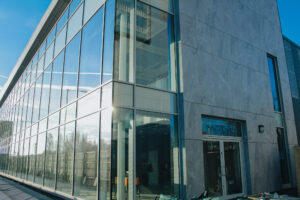 Key to this distinctive planning detail was a parapet feature for the three-storey property, which saw Soundcraft's team construct a 53m x 10m run of balustrade curtain walling, creating a unique rooftop balcony for the new showroom, warehouse and office space.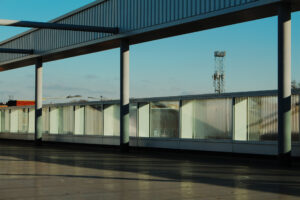 Contracts Manager at Soundcraft, Danny Blaney, said: "This was an expertly managed project with Vascroft. Given its location on the Hanger Lane Gyratory, one of London's busiest road systems, meant that our teams and schedules had to run like clockwork. Soundcraft met every target, every time, and we're proud to have worked on this high-end specification building for one of the UK's leading suppliers of natural stone – its specification and finish looks fantastic."