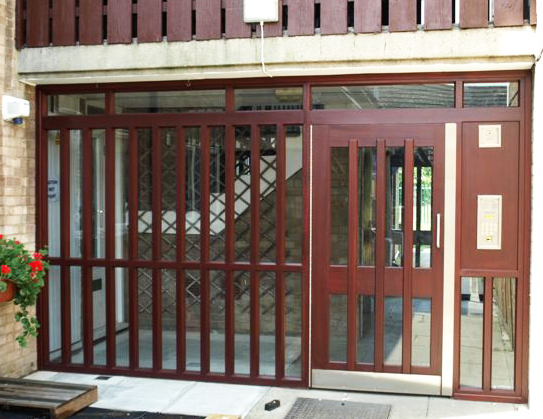 The classic timber portcullis door and screen design was pioneered by Soundcraft, and has been successfully used for several decades in a variety of demanding social housing environments.
If you are interested in other options, we also offer a wide range of alternative designs which retain our high security standards.
Surveying and installation services are available and strongly recommended for communal security doors.
The key features and benefits of our timber portcullis doors include:
Proven performance over decades of service, ensuring reliability and durability
FSC® certified hardwood timbers are available and meet the most demanding sustanability requirements
Factory finished for consistent quality
Glazing options are available including laminated and wired glass, plus a polycarbonate option if required
High quality, heavy duty ironmongery (Securitron magnets, Assa locks and strikes, LCN closers etc)
Designed to accommodate access control equipment