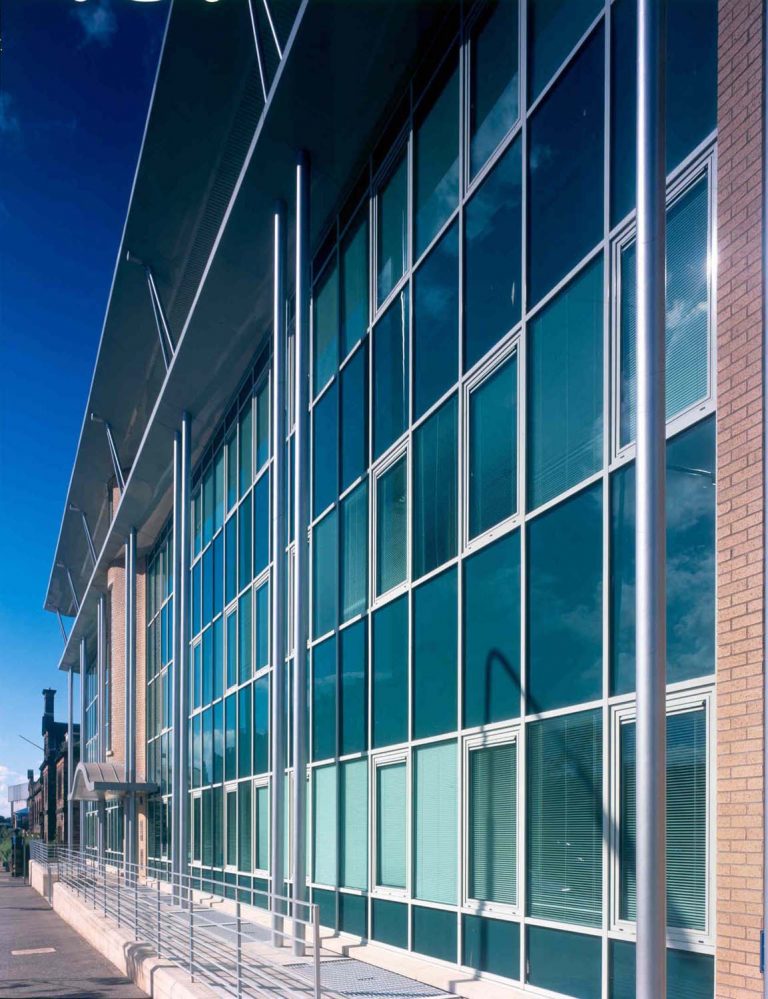 Soundcraft's range of aluminium curtain wall systems provide specifiers with a wide choice of performance and aesthetic options.
The three systems have an almost unlimited choice of colours and are completely compatible with Soundcraft's aluminium door and window systems.
Semi-unitised and stick systems are available for ease of installation
A full range of profile depths are available to suit structural requirements
High thermal performance can cope with extreme weather conditions
Supply only or supply and fit/installation options are also available.
The three curtain wall options are:
SF52 Soundcraft's most flexible curtain walling system with a host of aesthetic options, slim sight lines for visual consistency and enhanced thermal performance.
SCW A cost effective, versatile, semi unitised aluminium system for off-site fabrication giving consistency of quality.
SCW+ A thermally enhanced version of SCW.