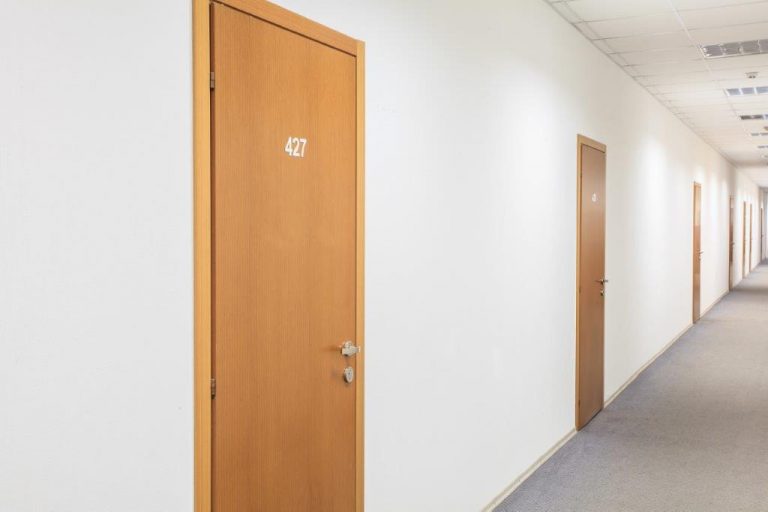 A doorset is defined in BSEN12519 as a 'complete unit consisting of a door frame and a door leaf or leaves, supplied with all essential parts from a single source'.
This means that a doorset from Soundcraft will consist of a door leaf (or leaves), hung in its frame in the factory with all essential elements – hinges, other ironmongery, glazing system and intumescent & smoke seals – fitted. It can also be fully finished.
A Soundcraft fire doorset is a fully engineered unit from a single manufacturer, pre-assembled and covered by test evidence and third party certification. This means that all the components will match the tested design. BS 8214:2008 strongly recommends the use of fire doorsets.
Gleeds have carried out independent research and found that the installed cost of fire doorsets to be less than traditional fire door assemblies, where the components come from different manufacturers.
Specifying 3rd party certified doorsets has the following advantages:
On-site installation is quick; installed costs tend to be cheaper
Consistent fitness for purpose
No delays waiting for components from different sources