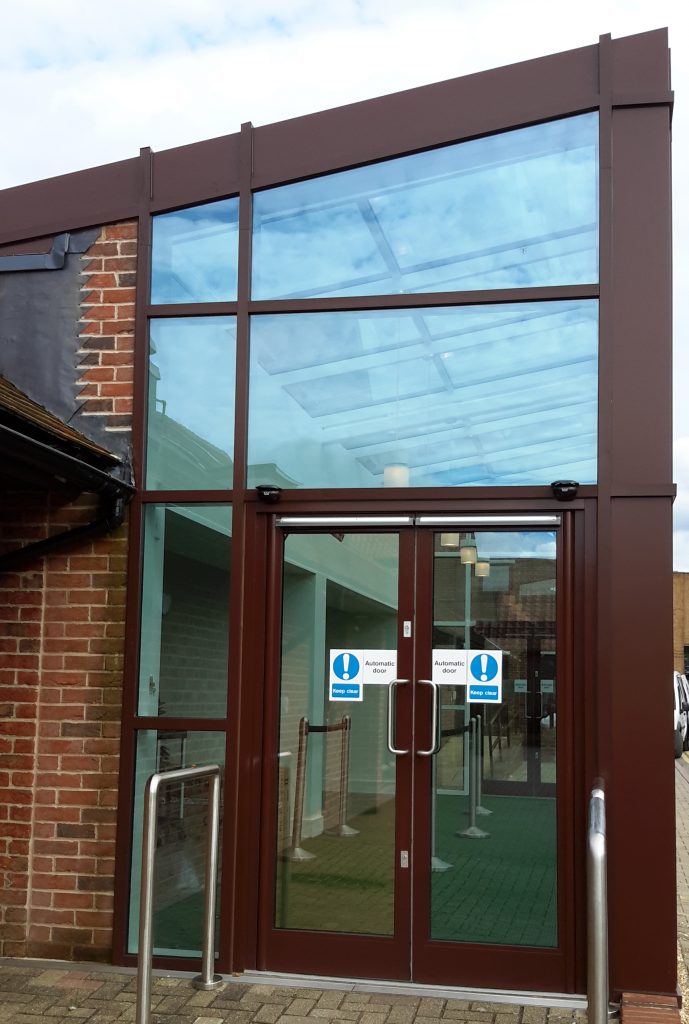 Soundcraft offers a wide range of aluminium entrance doors to suit all applications. Thermal performance, security and aesthetics are all catered for across the three door brands the Company produces. Whether open in or out, double or single action, or single or double doors, Soundcraft's AEDs give specifiers the ultimate choice. The doors types are:
The SD Door
A versatile, robust door system that offers a wide range of performance across a number of operational options. Using low thresholds, the SD door can be supplied in single, double and emergency arrangements, incorporating either conventional hinges or pivots (for double action). In addition, SD doors can be supplied in sliding or folding options. PAS24 & Secured by Design (SBD).
SPW501 Door
A high performance, high quality thermally broken commercial door system that has a wide range of design options. The SPW501 is ideally suited to high pedestrian volumes and boasts standard pivot and anti-finger trap (AFT) options. Available as single & double doors, and in single and double acting pivoted versions. PAS24 & Secured by Design (SBD). U values from 2.10W/m2K*
SPW600e Door
The SPW600e door system offers a 75mm thermally broken, but robust, option. Featuring low thresholds, open in and open out, single and double hinged arrangements, in single or dual colours. PAS24 & Secured by Design (SBD). U values from 1.53W/m2K*.
Note: * denotes average U values.