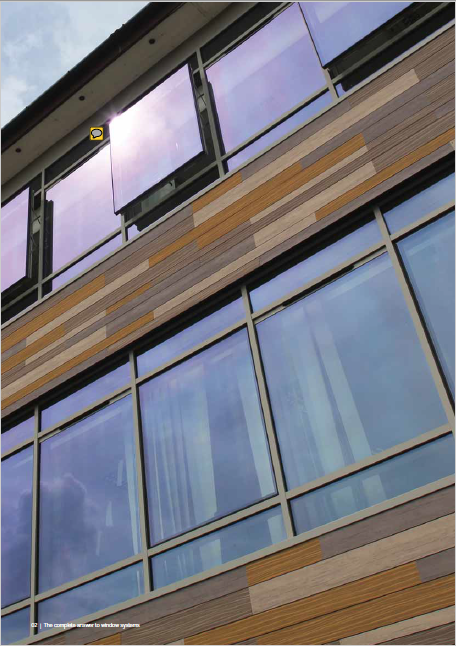 The SMRF and SMRFP systems are a flush glazing window solution with no framework visible on the external façade. They are designed specifically for use in aluminium curtain wall applications.
The SMRF, in addition to its parallel push window action, also can operate as an open out casement window, either top or side hung.
The SMRFP is a specifically designed open out parallel push window, ideal for upper floors in schools, where maximum air floor can be achieved without compromising safety.