Topping out at 68 storeys, South Quay Plaza is the Berkeley Group's tallest ever building and set to be the third tallest residential building in London, once complete in 2022.
The expert team at Soundcraft was appointed to manufacture and supply 600 apartment entrance door frames, architraves and matching reveals to the corridors of this landmark project on the impressive Docklands skyline.
Prior to the manufacture, Berkeley Homes commissioned Soundcraft to undertake two project-specific fire tests in order to provide primary test evidence for the entrance doors, comprising of all the ironmongery and fixing detail that would be used on the site installation.
"Because of the amount of fire testing being carried out in the UK post Grenfell, the sets were sent to Metz in France for testing to the more exacting European EN 1634-1:2008 standard," said Soundcraft's Managing Director Robert Thomson. "The fire door sets were tested dual orientation, to open towards and away from the furnace, both tests achieved in excess of the 30 minutes required," he confirmed. "Soundcraft worked in conjunction with the carpentry sub-contractor Stratton and Hessler to deliver this project on time and to the quality expected by Berkeley Homes – we are incredibly proud of our work on this prestigious development."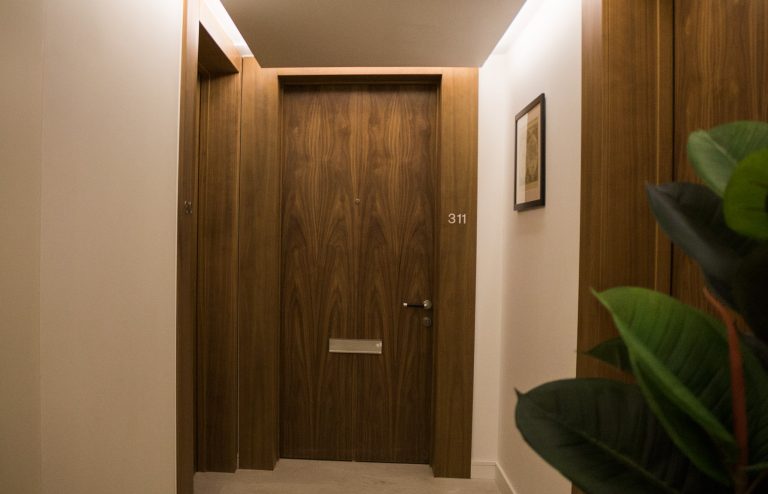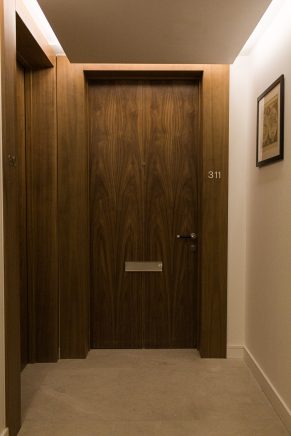 Located at South Dock in the Isle of Dogs, the new development will provide 888 mixed tenure homes with 2.6 acres of new public squares, gardens and children's playspaces for the local community. The unique Foster + Partners design includes a 45-degree architectural rotation which gives the majority of homes a riverside view, while allowing more light to reach the landscaped public gardens.
South Quay Plaza won the multi-storey award at the National House Building Council's (NHBC) annual National Health and Safety Awards in July. This is the second time the development has been awarded the honour.
To find out how Soundcraft can assist you with your next project, please call our UK technical and sales helpline on 0800 988 1875, email technical-sales@soundcraft-doors.co.uk or request a call back.